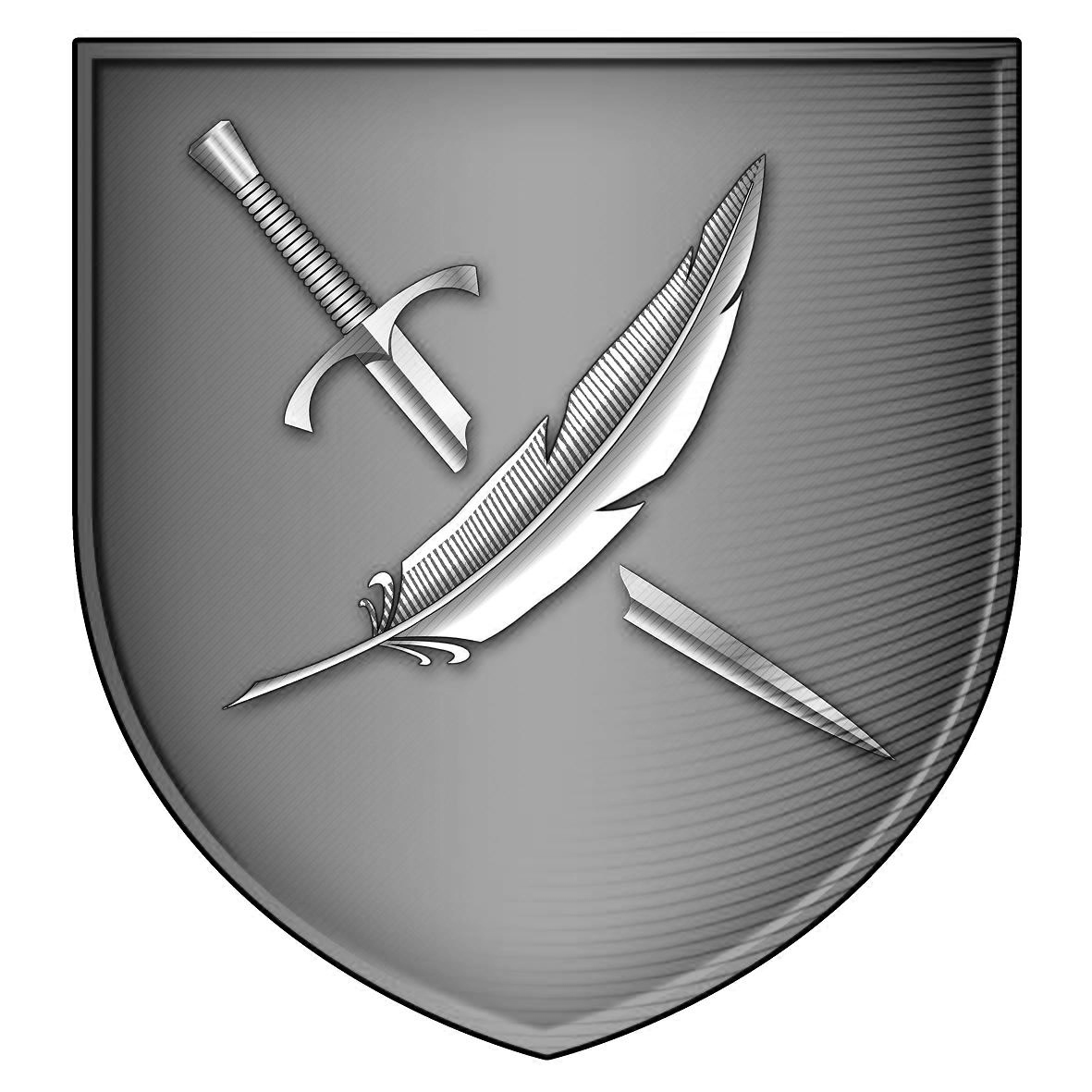 The Carolingian is an initiative to promote the cultivation and circulation of literature, comprising a series of printed circular books and online circular letters. It is the main medium of circulation of Greg Ory's works, yet not limited to them. The name refers to Charlemagne's court, where literature circulated through letters passing from reader to reader inside a group of literati. Hence, The Carolingian is simply re-adpoting a medieval practice of book circulation as a middle way between publication by commercial publishing houses and self-publication.
A Carolingian book is not for sale but belongs to the author who circulates it privately. Carolingian books may be stricly private or open for public order from the author and lent for a limited time. For a detailed introduction to The Carolingian series of books, click here.
THE CAROLINGIAN SERIES
We are happy to announce that the printed version of "An Essay on Existence" from The Carolingian series is now open for orders from the public. The essay can be found online here.
"An Essay on Existence" is a literary enquiry on concepts of existence, being, relation and identity. Alternating sessions in dissertation and dialogue form discuss, among others, the relation between existing and being, the problematic of a cosmological and/or theological cause of existence, the problem of universals and the existence of abstractions, the ethical meaning of existence and its relation to freedom as well as concepts of freedom in relation to divine or religious revelations. It will attract, among others, readers interested in ontology, metaphysics and ethics.
To place an order, please print and fill this form, and send it to The White Carolingian Office where the books are kept. You can send the form by post or by email (see below). Before sending the form, please enquire whether there are any copies of the book available. After receiving your order, the book guardian will contact you to arrange the details of the delivery. The circulation of Carolingian books is entirely free of charge.
THE CAROLINGIAN JOURNAL
The Carolingian journal is an online circular with a range articles and essays on arts and aesthetics. As a polyglot journal, it accepts contributions in any language, especially endangered languages. The circular encourages submissions in Latin.
The Carolingian is plain and straightforward, with no ads. There is only space for content. To suscribe to the circular, please send an e-mail to ad.gregorium (at) startmail.com with "subscribe to The Carolingian". Joining the subscribers will give you fuller access to the archive of letters, essays and articles.
Subscription to The Carolingian is free of charge. To read the last issue, click here.