ATRIVM
Gregorius Vatis Advena
---
07/12/2018. Gregory Name has just come back from the Forest Month, a programme of meditation and conservation work in a forest, organised by a Buddhist monastery near Petersfield. It was an inspiring and enriching time.
22/11/2018. Georg Solz hat eine neue Version seiner Drei Essays über Geschichte hochgeladen. Inhalt: I. Der Begriff Geschichte; II. Geschichte und Existenz; III. Kunst der Geschichtsschreibung.
15/11/2018. The new issue of The Carolingian is on-line, with essays on Tristan and Isolde, Guthlac of Crowland and English spelling.
21/10/2018. Announcement presenting the League of Free Arts, an international network of independent websites for artists.
27/09/2018. Emily and the Hermit, a dialogue on political philosophy, is now printed and available for free circulation. To order a copy, send an e-mail to ad.gregorium@startmail.com with an address of your choice.
03/09/2018. Two new debates are now open for interventions: Academy of Modern English, an outline for a regulatory body for English, also calling for a spelling reform; and Ethics of Website Management, a proposed guide of best practices for websites.
09/08/2018. Late afternoon, I was sitting by the lake and editing Emily and the Hermit when, suddenly, this rainbow appeared. It was good to rest my eyes on it. One day, perhaps, the dream will become reality.
12/07/2018. The new issue of The Carolingian is already available with essays on aesthetic originality, concepts of culture, French spelling and much more.
12/06/2018. A few weeks ago, I was visiting friends and relatives in Göttingen. It was a refreshing trip with excellent discussions on aesthetics and epistemology.
25/05/2018. The lyric anthology Word and Dust is now printed and ready for borrowing. More details to be announced in the next issue of The Carolingian.
14/05/2018. Sitting for a break in the afternoon while more work is waiting at home, I hope Emily and the Hermit will have the same effect on my readers as this idyll from the Petersfield Heath on my mind.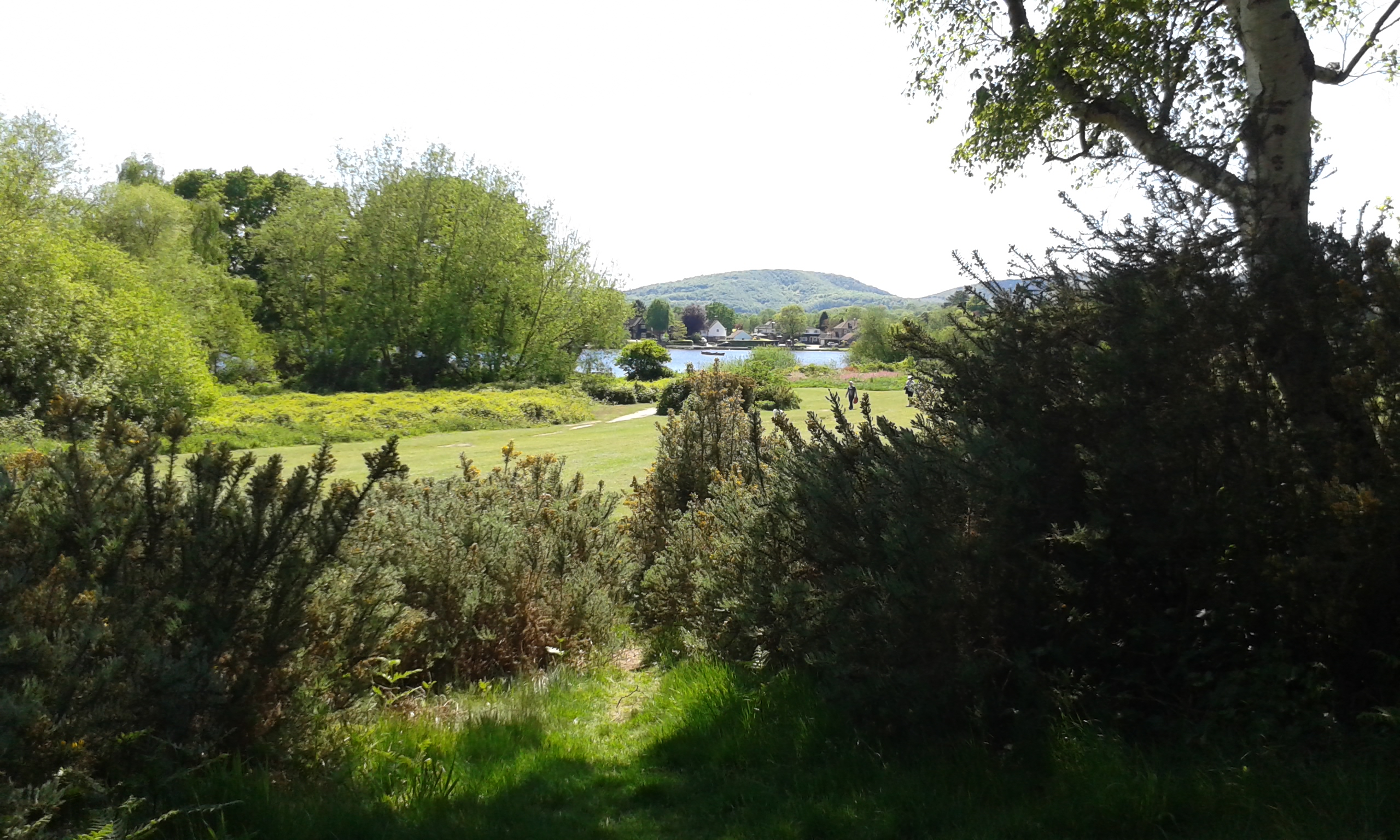 15/03/2018. The new edition of The Carolingian is already available online with essays on the Roman Senate, the Balthus debate, English spelling and much more.
16/09/2017. Attende: portucalensi poese nunc Totila epos de bello Gothico in vulgus editum est. proximo anno Guthlac carmen de anglico sancto sequetur.
24/08/2017. Mihi colendus ero ubicumque fortuna me posuerit. sub umbra arborum generosa sedebam lacum procul conspiciens et lilium velut tranquila super facie. sic cuperem mori, sic vivere, sinu absconditus in miro silentio quod amata modo solis paulisper lux reperit. cadite, universa folia, super caput et animam reddite viridem. at cur dubitat cor? sub arbores ambulare oportet, ultra vadere. de aeternis in mortuo sermone scribam ne ullus videat oculus quod tacitus semper novit.
31/07/2017. For seven days, I camped with an inspiring group of people in a forest to help with conservation work. The forest belongs to a Buddhist monastery, where we learnt more about meditation and the Theravada tradition.
15/07/2017. Revising An Essay on Existence took much longer than I expected, but here it is. I gave special attention to the metaphyisical and cosmological sections. This is a difficult but surely rewarding reading.
28/06/2017. After visiting a rural cooperative in Southern France, I found more time and inspiration to continue my philosophical dialogue Emily and The Hermit. If everything goes well, it will be ready by the end of this year.
---